HOLD, FOLD, SLAP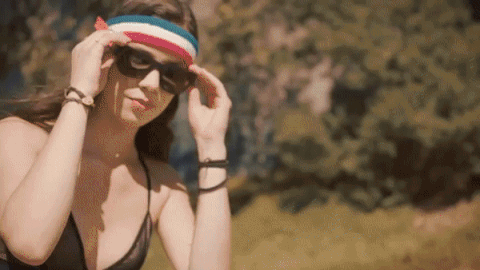 We're suckers for a sunny day. Lightweight, durable, comfy and convenient, these SLAP BRACELET SUNGLASSES designed for you to get without worrying that your sunnies just can't keep up. And when you're stuck with where to stow them, just slap 'em around a wrist, rod, wheel, racket or paddle. Magic!
Secure
Our SLAP BRACELET SUNGLASSES click into place to hold tight to your head.
You won't lose your SLAP BRACELET SUNGLASSES after the action because you can securely slap them around whatever you want.
Stylish
So you look sharp in the sun, we surveyed hundreds of adventure aficionados before creating our range of fresh colorways.
Legit
Your SLAP BRACELET SUNGLASSES deserve the best protection.  The glasses are available with polarised UV400  lenses and non-polarised UV400 lenses. With an ultra-durable construction, these are built to last!

Frames
The SLAP BRACELET SUNGLASSES are made from Nylon TR90 which is a superior material widely used in frames for the upmarket glasses. Frames that are built to last a lifetime.                                                                                                
Lenses
PC (Polycarbonate). 
Anti-UV Grade: UV400 which blocks 100% of UV rays.
International standards: The USA ANSI Z80.3, Australia AS/NZS1067, and EU EN1836.
Polarisation
Polarised lenses provide superior glare protection and we recommend them if you're anywhere near the water. UV400
Slaps
The folding spring mechanism is made of sprung steel which constitutes the arms. These are then covered in soft silicone to ensure maximum comfort whilst enjoying your SLAP BRACELET SUNGLASSES.
Important: never be a victim of losing your SLAP BRACELET SUNGLASSES again!
The only sunglasses that literally 'clip' to your head so they won't fall off.
Fold and 'slap' around your wrist, ankle, bike handlebars or just about any of your personal possessions!
SLAP BRACELET SUNGLASSES - The last pair you will ever need to buy!