Be Fearless to Drive at Night!
If you always feel nervous when driving at night, wear the Night Vision Glasses! They work on the principle of lowering the illuminations from the oncoming headlights and other glaring lights.
By balancing the vision and polarising, the glasses boost up the brightness while driving. These specifically designed frames aren't really aesthetic but they are important and make driving easy. There is no need to adjust your glasses time and again which could be very dangerous as you drive.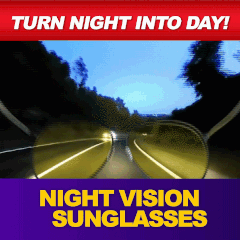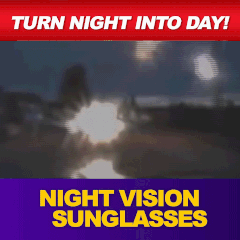 Highlights: 
Safe Driving: allow you to see clearly without straining your eyes for a safe ride, your eyes will still feel comfortable for a long haul driving
Polarised Lenses: minimise glare from streetlights and headlights by only allowing angled vertical light to reach your eyes while canceling out the intense/direct horizontal light

, 100% protection of UV 400

Work for Glasses Wearers Too: its lightweight design and large sized lenses also fit on top of your prescription glasses if any for even better eyesight
Made of Durable Materials: 

made of durable materials that are flexible enough to withstand intense exercise and high-impact outdoor activities

Provide just the right amount of comfort and grip

Not only for driving, but also for fishing, cycling, climbing and looking at smartphones or computers

Suitable for both men and women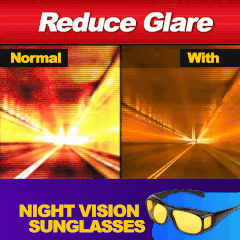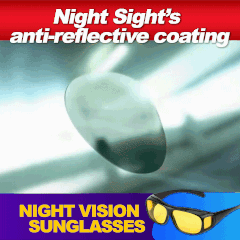 Specifications:
Material: PC and resin

Lens Height: 45mm

Lens Width: 62mm

Frame width: 145mm

Leg: 155mm

Color: yellow
Package Includes:
1 Pair of Night Vision Sunglasses