No more bored in the house!
Exercise and fun together!

Now you can get one for yourself and a few more for your family and friends.
about the product:
Enhance the physical quality.Children easy to adhere to, can unconsciously strengthen sports, love sports, strengthen the body, improve physical fitness!
Let children get exercise in play.Play and exercise combined, very beneficial!
Parents and children can play together to strengthen the parent-child relationship.

It is a very good parent-child interaction toy!
Not only children can use it, but also 

adults can use it to lose weight

.Adults can lose weight in play, very happy!You can buy some for you and your family!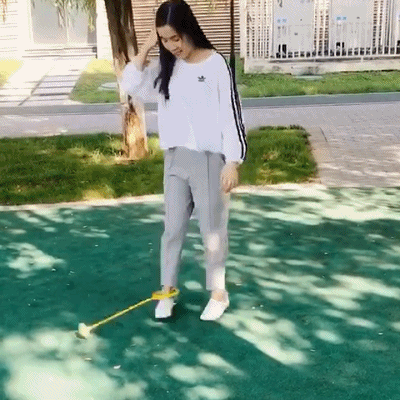 It can 

promote the body metabolism

, its exercise intensity and effect, better than skipping rope and running, more fun than skipping rope and running!
Ring buckle design, easy for children to jump the ball into the ankle.
Colors: pink, blue, red, green, yellow

Applicable to: anyone

Applicable scenarios: running, fitness equipment, fitness, dance, weight loss.