This Color Changing Hair Dye is like a mood ring for your hair!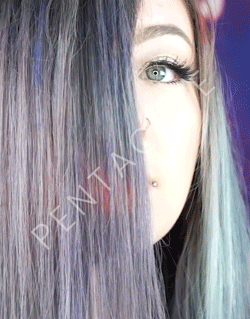 It is a heat-activated temporary hair color, that magically changes color based on temperature.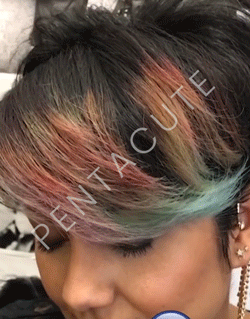 Just add heat - whether it be a blow dryer, styling tool or you own breath - and watch the transition happen instantly, then change back when it cools!
FEATURES:
Heat-Activated Color Changing
Change your hair colour just by blow drying, straightening, or curling your hair. The dye can even by activated by outside temperature and your own body heat.
Temporary, Easy to Clean
Simply wash out with shampoo and apply the next shade - without affecting the hair color underneath.
Fun & Transitional Experience
Ideal for festival, concerts, special events and more.
Long-Lasting
If you are looking for a longer-lasting changing effect, apply to any type of clip-in hair extension for repeated use.
PRODUCT SPECIFICATION:
Net Weight: 50g
Shelf Life: 3 years
PACKAGE INCLUDES:
1 x Color Changing Hair Dye